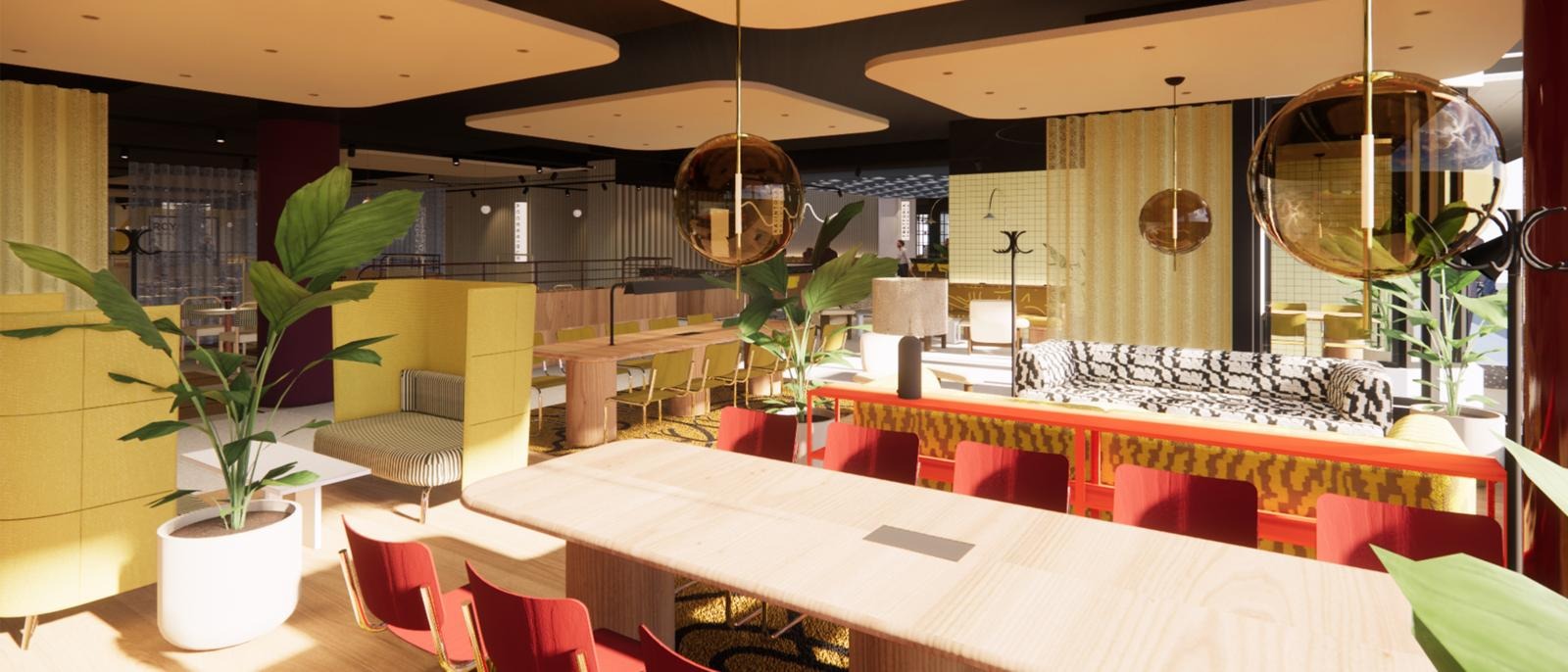 Great experiences and memorable encounters in the heart of Vaasa
We will open in February 2024!
Restaurant Royal is a stylish breakfast and banquet restaurant in the heart of Vaasa.
Mornings at the restaurant begin with a fresh and varied breakfast, served to hotel guests and local residents alike. Fresh coffee made from freshly ground beans, mouth-watering pastries, the best flavours of Ostrobothnia and happy smiles. At Royal's breakfast, the joy is contagious!
The days are filled with energizing meeting lunches, and in the evenings, tables are set for great dinners and relaxed evenings.
Serving great food is our passion. We prepare and serve you the best local flavours stemming from a long culinary tradition. Our high-quality wines complement the dishes on our menu.
Restaurant Royal forms a cohesive, experiential entity consisting of the hotel lobby and event facilities in the building, providing a high-quality setting for a variety of events, from small dinners to cocktail parties for a thousand guests. The street level venue is fully accessible.
Welcome to the heart of Vaasa to experience memorable moments!
Restaurant Royal
Original Sokos Hotel Royal
Hovioikeudenpuistikko 21, 65100 Vaasa
map
contact information
Original Sokos Hotel Royal
Hovioikeudenpuistikko 21
Vaasa
map
The restaurant is wheelchair accessible