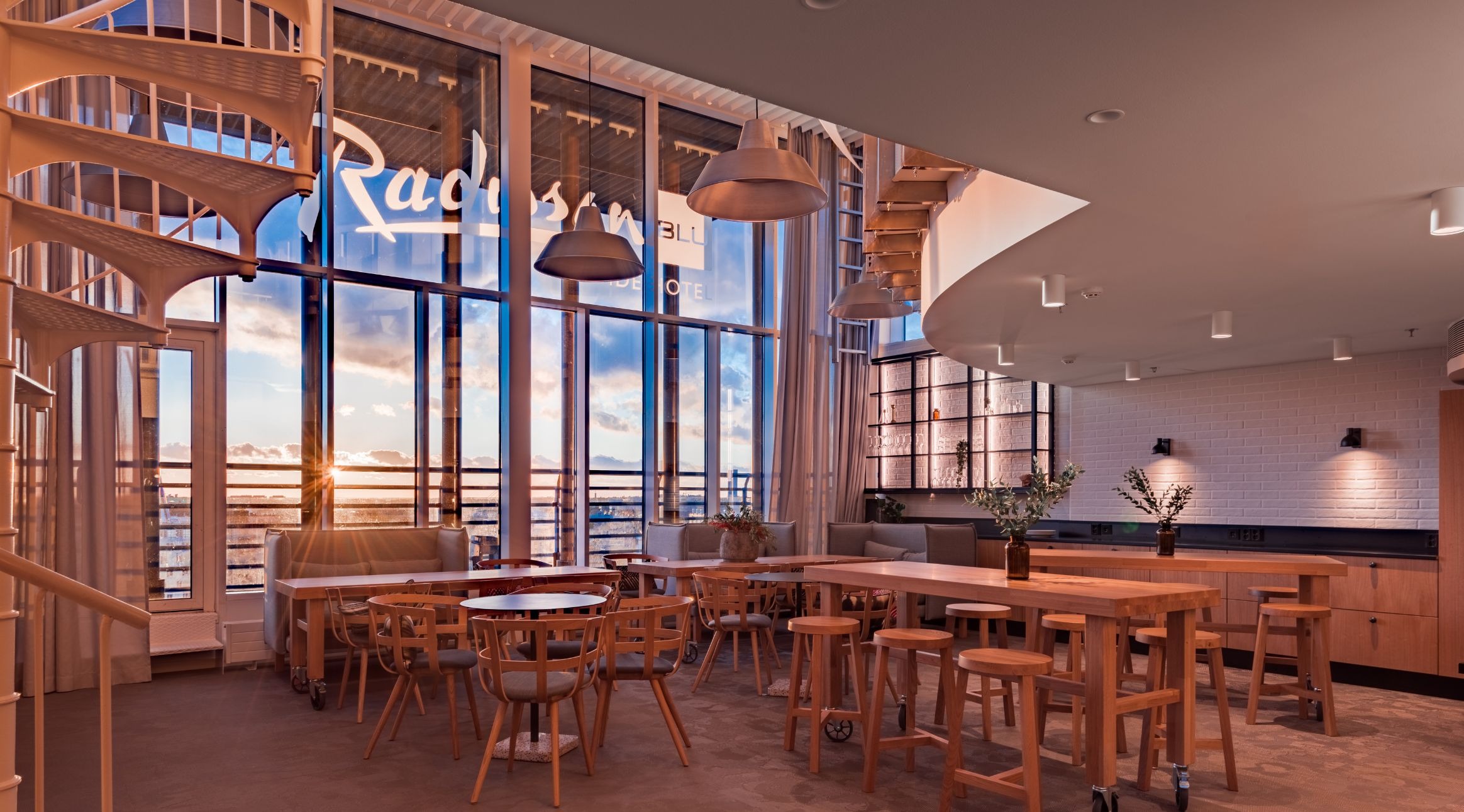 An urban event house for impressive events
The Radisson Blu Seaside Hotel is the first hotel in the world to utilize sensory-friendly thinking in its meeting environment and services, enabling the creation of sensory environments conducive to productive work. With transformable elements, from lights to sounds, you can easily create different emotional states to energize, calm down, inspire, or focus your meeting.
Radisson Blu Hotels' own Radisson Meetings service concept is responsible for the smooth running of meetings. In addition to versatile and modern meeting facilities, it includes high-speed wireless internet access, personal service throughout the event and a vibrant Brain Food diet developed with nutritionists.
The most intimate private events, such as birthdays and bachelor parties, can be arranged in the hotel's magnificent Junior Suites. The 10th floor Katto Lounge, which seats about 50 people, is best suited for a more relaxed evening.
The personal Radisson Blu Seaside Hotel offers a touch of urban Helsinki life. You can combine a couple of hours of city navigation or even a cruise from the Herring Pier in front of the hotel. For smaller groups, bicycles are also available to fill the banana around the corner.
Explore the space virtually here
Visit Seaside home page here
Radisson Blu Seaside meetings & events
Today: Open only by appointment
Ruoholahdenranta 3, 00180 Helsinki
map
restaurant gallery
Radisson Blu Seaside, Kokous-ja juhlatilat, Katto Lounge
Seaside kokoustilojen kahvitori
Seaside kokoustilojen kahvitori
contact information
Ruoholahdenranta 3
Helsinki
map
The restaurant is wheelchair accessible