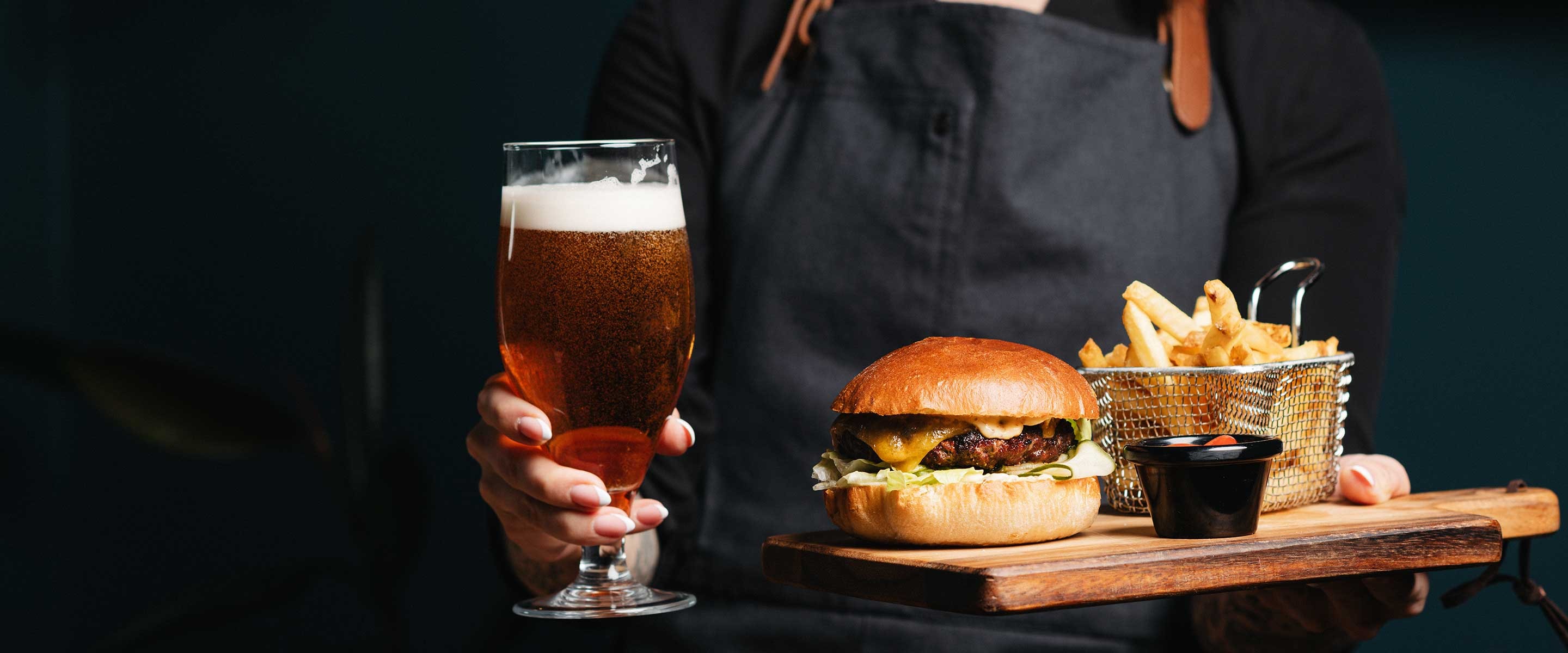 Your neighbourhood bistro with good taste
Bistro Vilho is open from Tuesday to Thursday 17 - 22 and Friday to Saturday 14-23.
SOK's headquarters were opened in 1921 in the immediate vicinity of the Central Railway Station. The valuable building that is home to our bistro is today protected as a listed building–but it is far from a museum. This has always been a place of important happenings, and continues to be.
In this building, the wonders of technology have been experienced for the first time in Finland. The Harley Davidson motorcycle was presented here, in the exhibition hall. The motorcycle, with its sidecar, was subsequently used as a means of transport for the travelling salesmen of SOK.
Bistro Vilho is a fixture of commercial life in Helsinki. The international guests of our masters are used to expecting the very best. That is what our customers always strive for in their daily, unique encounters.
Welcome to experience it for yourself. With our masters, at Bistro Vilho.
Bistro Vilho
Today: 06:30 - 10:00 & 17:00 - 22:00
Kitchen: 06:30 - 10:00 & 17:00 - 21:30
Radisson Blu Plaza Hotel
Mikonkatu 23, 00100 Helsinki
map
contact information
Radisson Blu Plaza Hotel
Mikonkatu 23
Helsinki
map
The restaurant is wheelchair accessible
Mon - Thu 
06:30 - 10:00 & 17:00 - 22:00
Kitchen: 06:30 - 10:00 & 17:00 - 21:30
Fri 
06:30 - 10:00 & 14:00 - 23:00
Kitchen: 06:30 - 10:00 & 14:00 - 22:00
Sat 
07:30 - 11:00 & 14:00 - 23:00
Kitchen: 07:30 - 11:00 & 14:00 - 22:00
Sun 
07:30 - 11:00
Kitchen: 07:30 - 11:00