Born to be a classic
Ateljee Bar was born to be a classic. The restaurant's view over Helsinki has become its trademark – easy to recognise and hard not to praise. Every window frames a piece of Helsinki, even in surprising places.Despite its lofty location, Ateljee Bar is open to everyone. Its atmosphere is rousing and free like an artist's atelier, where inspiration becomes tangible.
Atelier Bar has two floors. On the 12th floor you can enjoy afternoon coffee, wine and carefully crafted delicacies. On the 13th floor are the legendary roof terraces and a small bar with a view, whose carefully selected cocktails and champagne raise the atmosphere even higher. Access to the 13th floor is only via spiral stairs, the 12th floor is accessible.
Ateljee Bar is open every day of the year. Both floors of the restaurant can also be reserved for private use. Contact us for more information!
We take reservations only for Breakfast with A View.
Current news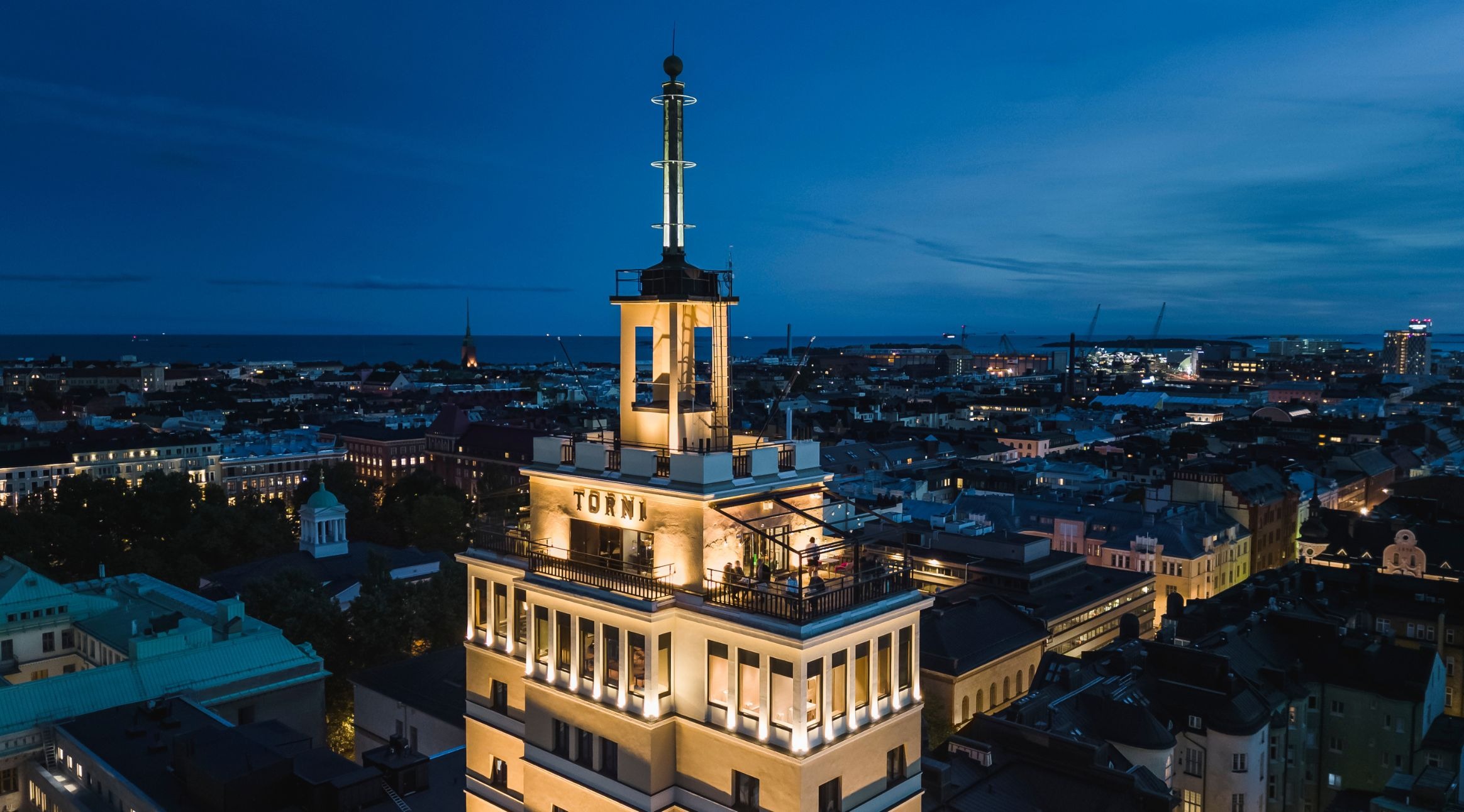 OR x Ateljee Bar: Dinner with a view
Varaa seurueellesi viiden ruokalajin ylellinen Dinner with a view -illalliselämys Hotelli Tornin 12. kerroksen Ateljee Barissa.

Read more
contact information
Solo Sokos Hotel Torni
Yrjönkatu 26
Helsinki
map