For special encounters
Opened in 1960, the American Bar has always been a special meeting place in the heart of Helsinki. The magical atmosphere of the cocktail bar and the enchanting drinks carry the traveller out of the reach of everyday life. You can find us at Hotel Torni – enter through the doors of Yrjönkatu and enter the atmosphere of the Tower.
We have drawn inspiration from the carefree attitude to life of American role models and twist the classic cocktail vision with a touch of magic and modernism. All the ingredients of the drinks, such as syrups and berry dusts, are handmade in the Torni kitchen.
You can also book the American Bar as a private event or for a cocktail school. We will be happy to tell you more about the options: ravintolamyynti@sok.fi.
Current news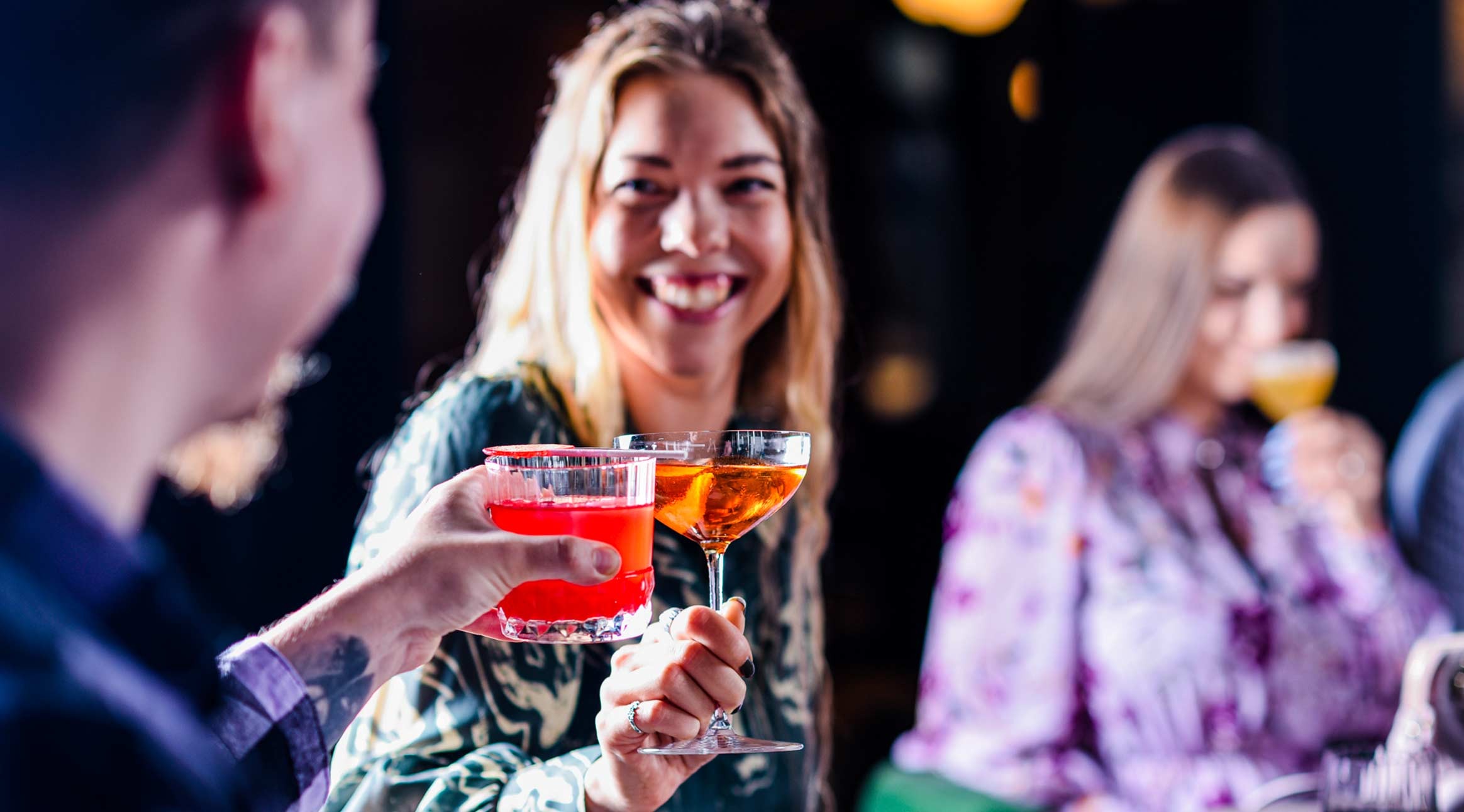 Minne mennä afterworkeille Helsingissä? – Katso TOP 5
Oluelle, viinille vai syömään? Helsingin keskustasta ja sen lähettyviltä löytyy lukuisia viihtyisiä paikkoja vaihtaa vapaalle. Katso lista ja valitse suosikkisi!

Read more
contact information
Solo Sokos Hotel Torni
Yrjönkatu 26
Helsinki
map
American Bar on poikkeuksellisesti suljettuna tiistaina 14.3. henkilökunnan koulutuksen vuoksi
tue - thu 
16:00 - 00:00
Kitchen: 16:00 - 22:00
fri - sat 
14:00 - 02:00
Kitchen: 14:00 - 22:00