Enjoy a tasty trip to Hesburger!
Hesburger is especially known for its burgers as well as mayonnaise and sauces. You can also get for example salads, tortillas and smoothies.
Hesburger's food is made from clean, fresh and first-class ingredients and is varied and tasty.
For years, Hesburger has shared business partnerships with regional cooperatives. Currently, regional cooperatives own and operate franchisees in more than 40 restaurants. These partnerships offer customers a variety of services in a variety of locations.
Hesburger Itäharju is located in connection with Prisma Itäharju in Turku.
Current news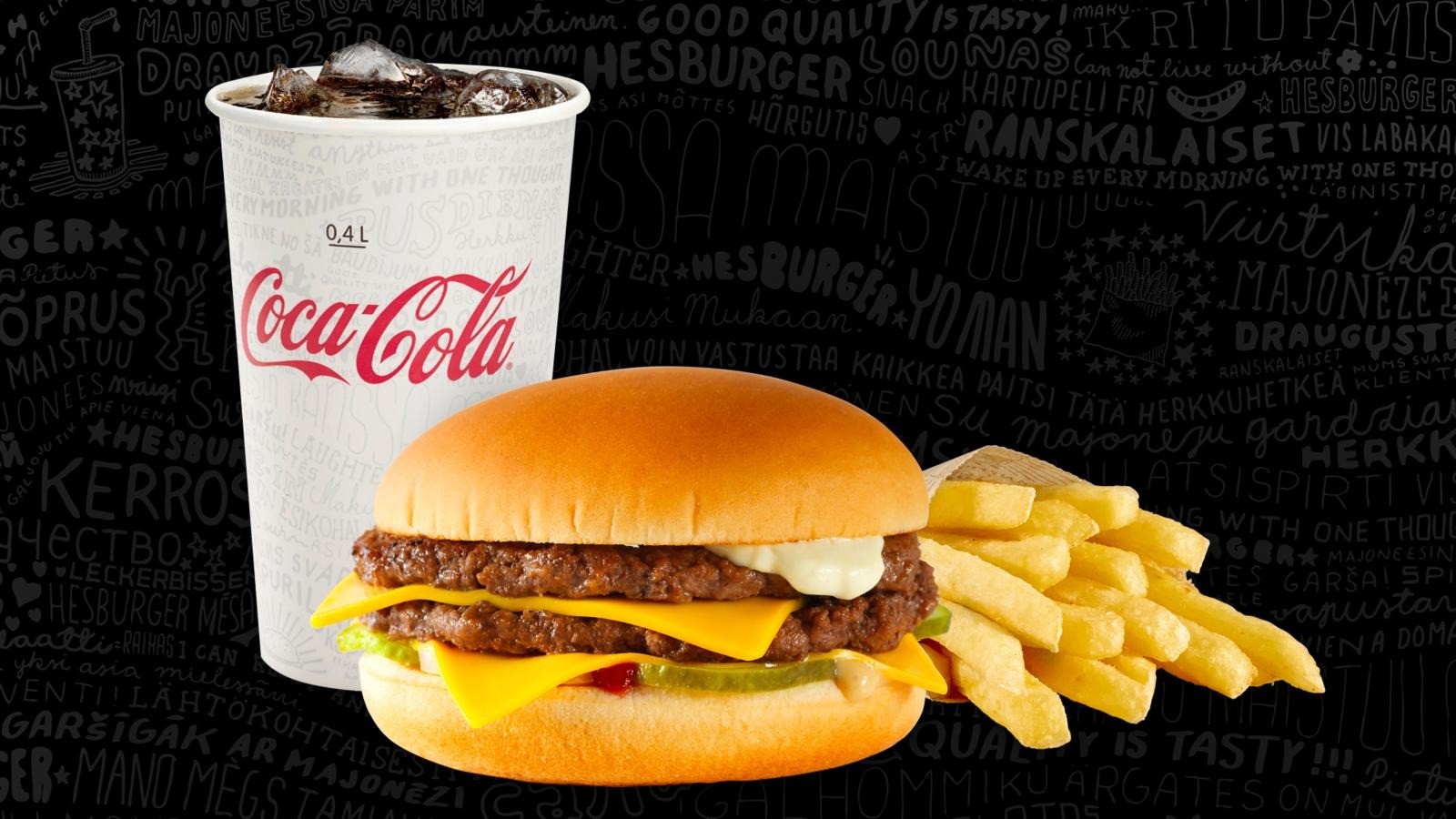 Hesburger Bonusklubietu: Tuplajuustoateria
Hesburgerin bonusklubietuna maaliskuussa tuplajuustoateria 7,50 €

Read more
contact information
Prisma Itäharjun yhteydessä
Kalevantie 41
Turku
map
The restaurant is wheelchair accessible