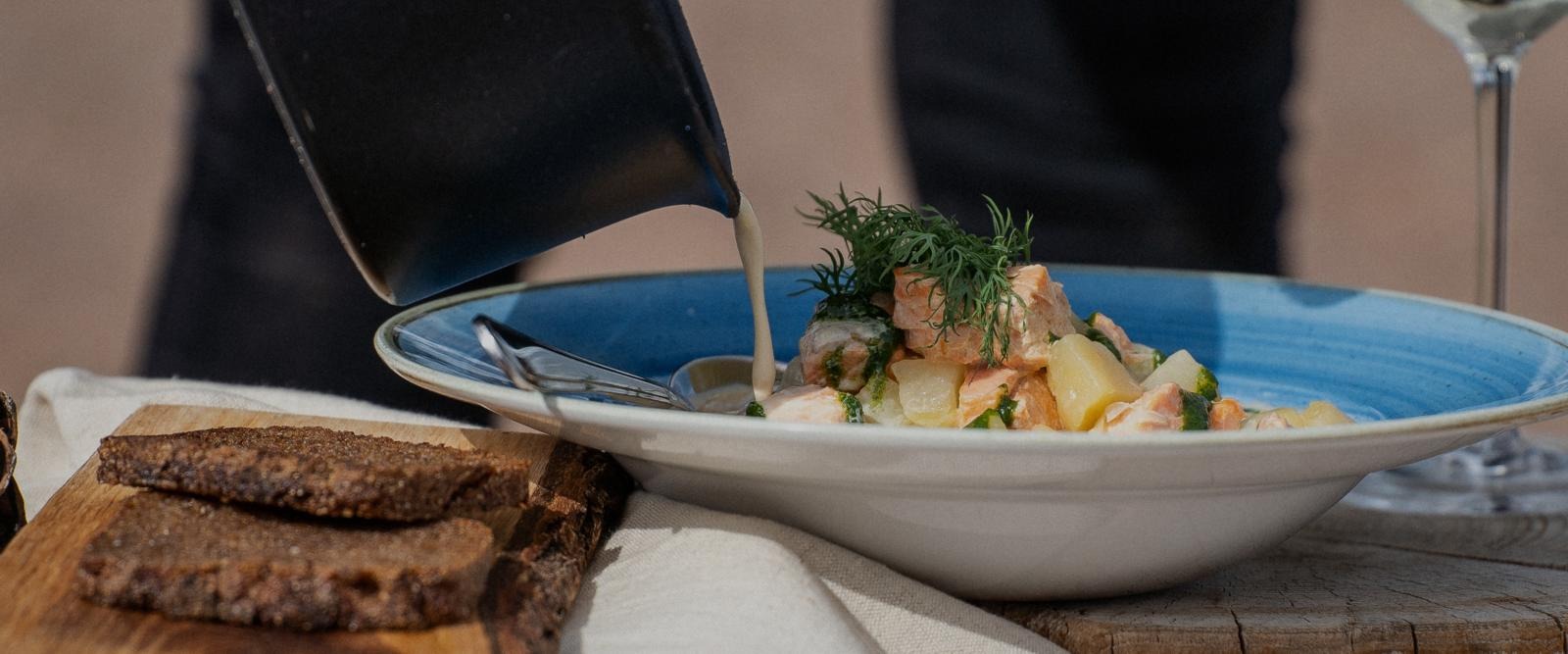 Lammenranta Kitchen & Bar - Resortin oma ravintola
Lammenranta is open year around and it is open to the customers of Tykkimäki Resort and to everyone spending time in the area. The restaurant has almost 100 seats and the menu consists of local ingredients that change along the seasons. You can enjoy all this right next to the pristine and beautiful nature of lake Käyrälampi.
Lammenrata combines a cozy and relaxed atmosphere with dishes that serve a wide selection of tastes and appetites. During the summer of 2022, you can enjoy a selection of burgers, BBQ-dishes and pizzas in Lammenranta.
During the summer season the restaurant also has a terrace with almost 200 seats. Everyone who is spending the summer in Käyrälampi can enjoy the services of Lammenranta, so you can stop at the terrace after a dip in the waters of Käyrälampi.
Lammenranta Kitchen & Bar
Wednesday: 11:00 - 21:00
Kitchen: 11:00 - 20:30
Thursday: 11:00 - 21:00
Kitchen: 11:00 - 20:30
Tykkimäki Resort
Käyrälammentie 20, 45200 Kouvola
map
contact information
Tykkimäki Resort
Käyrälammentie 20
Kouvola
map
Tue - Thu 
11:00 - 21:00
Kitchen: 11:00 - 20:30
Fri - Sat 
11:00 - 22:00
Kitchen: 11:00 - 21:30
Sun 
11:00 - 16:00
Kitchen: 11:00 - 15:30