Where hunger comes to die
Our restaurant is undergoing renovations and the brand new restaurant is opened again on Friday 3rd of June 2022. Amarillo is going through a total transformation and the new restaurant brings in new experiences such as The Table.
-----
Amarillo's heart is set in texmex food and the best cocktails in town not to mention all the mocktails! Those for sure bring people together. At Amarillo you can enjoy hefty steaks and sizzling fajitas - always made with fresh ingredients. Our burgers are for sure tasty - try it yourself!
Come and enjoy our relaxed atmosphere and delicious food - from small snack to hefty meals! We are easily reached and every day worries can be left at the door.
Friends & strangers, welcome!
-----
Group bookings tel. +358 20 1234 660, sales.karelia@sokoshotels.fi
Amarillo Joensuu 010 762 3420, amarillo.joensuu@sok.fi
Restaurant Manager Milka Mononen, milka.mononen@sok.fi
Head Chef Susanna Näykki, susanna.naykki@sok.fi
Current news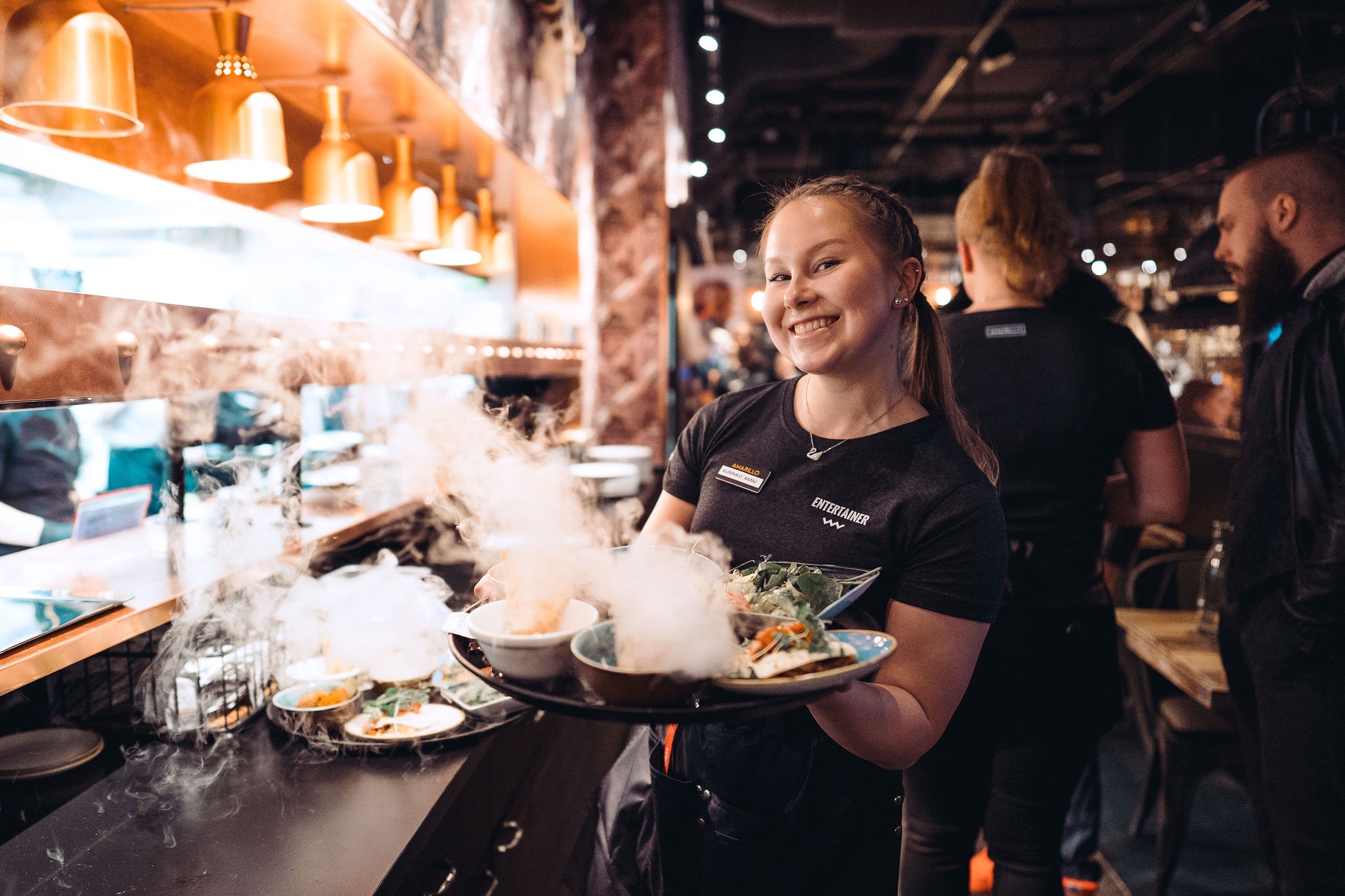 Amarillon juhannus
Tuleppas nauttimaan juhannusta meille Amarilloon.

Read more
contact information
Original Sokos Hotel Vaakuna Joensuu
Torikatu 20
Joensuu
map
The restaurant is wheelchair accessible
mon - thu 
11:00 - 23:00
Kitchen: 11:00 - 22:30
fri - sat 
11:00 - 00:00
Kitchen: 11:00 - 23:30
sun 
12:00 - 22:00
Kitchen: 12:00 - 21:30