Kohta viinille. Nyt Wiklundin katutasossa.
Wine Bar Axel W is a relaxed, European-style all day restaurant located beside the Turku Market Square at street level in the Wiklund department store building. The restaurant is a lively extension of the Market Square, inviting people for a glass of wine, a cup of coffee or lunch – there are wonderful options on offer all day long.
Current news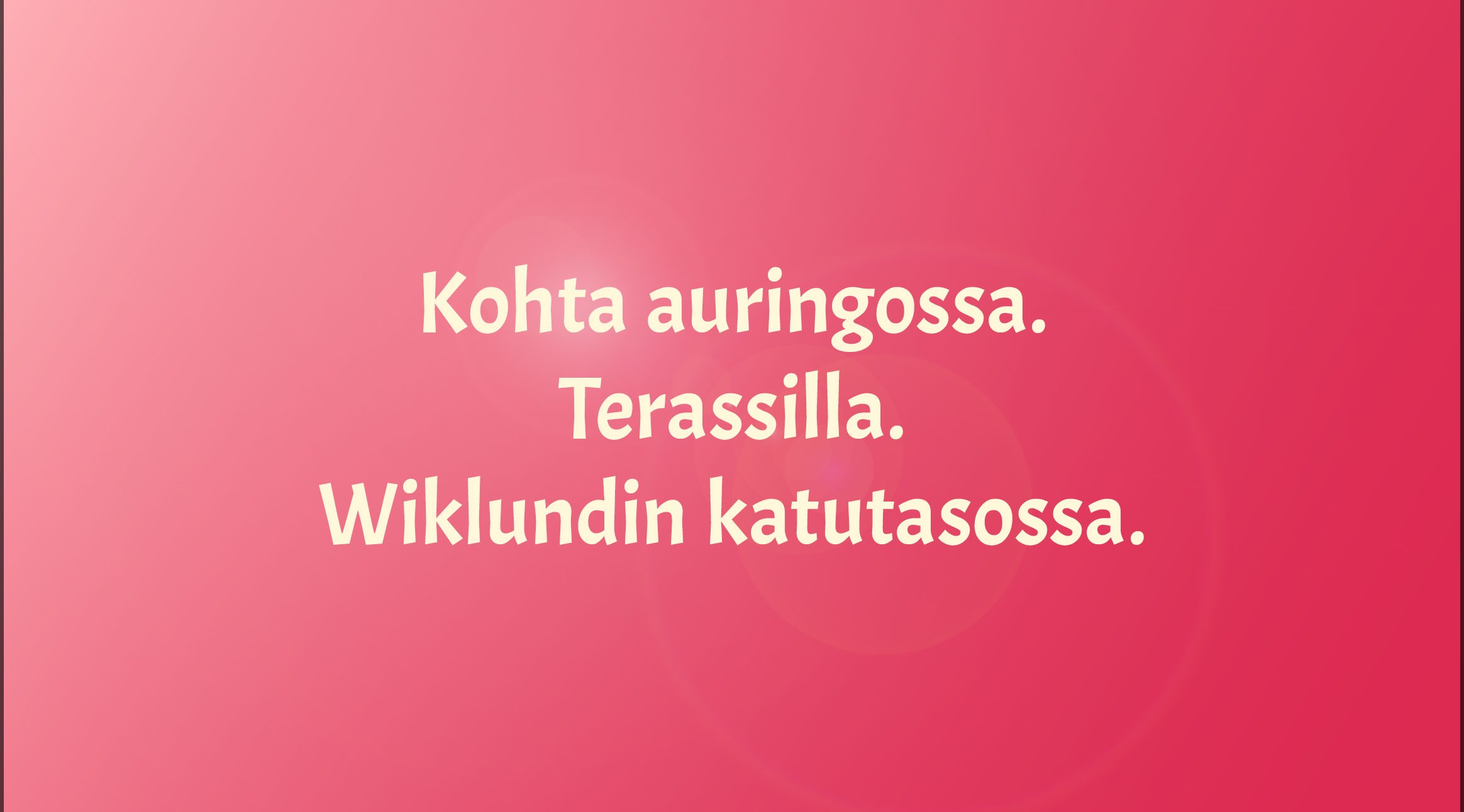 Kohta auringossa. Terassi. WIne Bar Axel W.
Terassikesä on täällä! Kohta auringossa. Terassilla. Wiklundin katutasossa.

Read more
contact information
Wiklund-keskus
Kauppiaskatu 7
Turku
map
The restaurant is wheelchair accessible
Ruuan myynti loppuu tuntia,- ja alkoholin myynti 30minuuttia ennen sulkemista. Sunnuntaisin aloitamme ruoan myynnin klo 12.