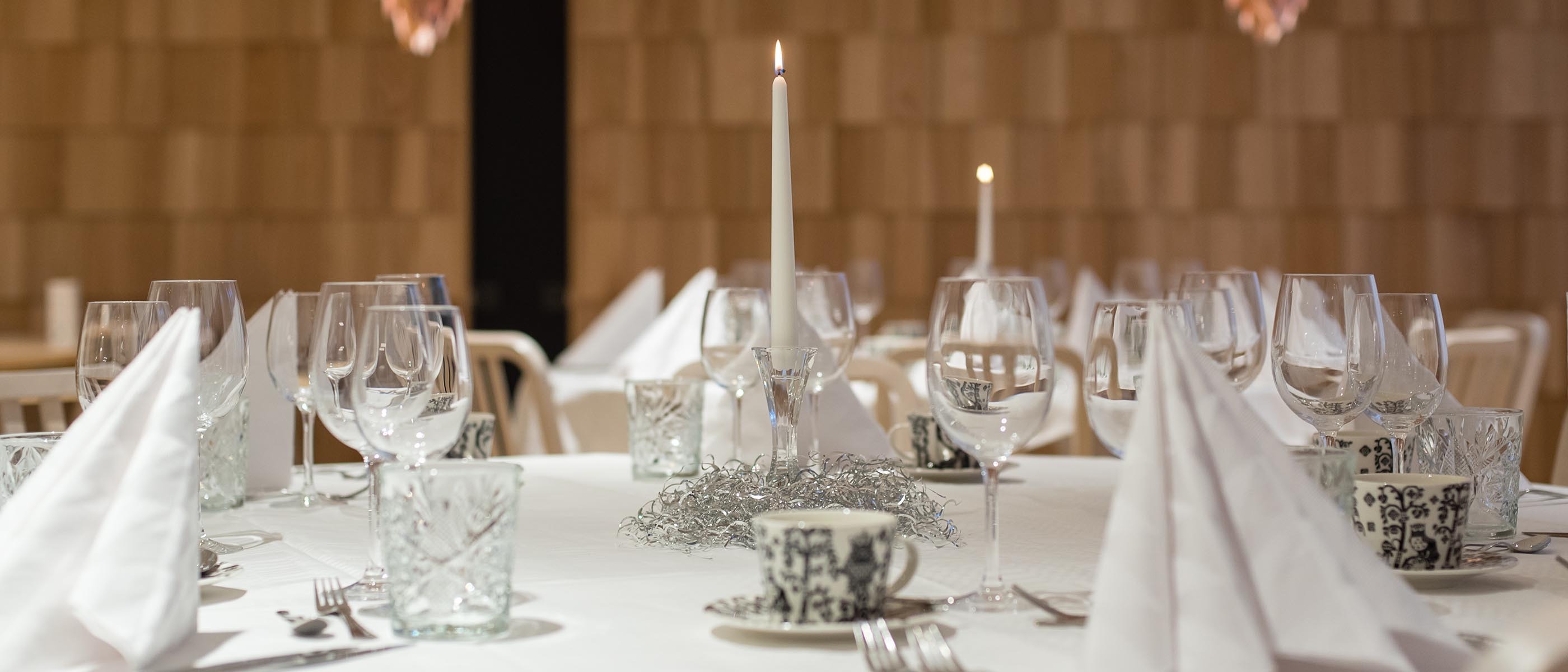 Enjoy your breakfast, recharge with our conference lunch and party all night in the most important moments of your life!
On the third floor of the Original Sokos Hotel Arina you will find the beautiful restaurant Veranta.
In the morning, the restaurant serves as a breakfast restaurant for the hotel guests and others. For lunch, the hotel's conference guests are served here, and in the evenings the restaurant transforms to any kind of restaurant needed for the occasion. Veranta is suitable for corporate parties and serves also as a beautiful wedding venue. The centerpiece of the summer celebrations is the restaurant's cozy patio.
Restaurant Veranta exudes Scandinavian countryside combined with modern design. The menu is inspired by the pure nature of the north, and the breakfast table also features delicacies from nearby producers.
The restaurant is open on request and on special evenings, and every morning for breakfast guests. Access to breakfast is via Original Sokos Hotel Arina, where you can buy the breakfast for € 23.
The space features three video projectors and a screen as well as audio playback.
Restaurant Veranta:
-party rooms for 50-150 people
-delightful patio for 47 people, even suitable as a wedding venue
-party menu from a standing table starting at 40 €
-Guests stay comfortably at the Original Sokos Hotel Arina
Reservations and inquiries: Original Sokos Hotel Arinan Sales Service
sales.oulu@sokoshotels.fi or 08 3123 255
Breakfast and Private Restaurant Veranta
Today: Open only by appointment
Isokatu 25, Kauppakeskus Valkea, 3. kerros, 90100 Oulu
map
contact information
Isokatu 25, Kauppakeskus Valkea, 3. kerros
Oulu
map
Varaa Ravintola Veranta yksityistilaisuuteen (08) 3123 255