Hotel Torni's OR Restaurant & Bar was awarded the prestigious Chaîne des Rôtisseurs Restaurant Shield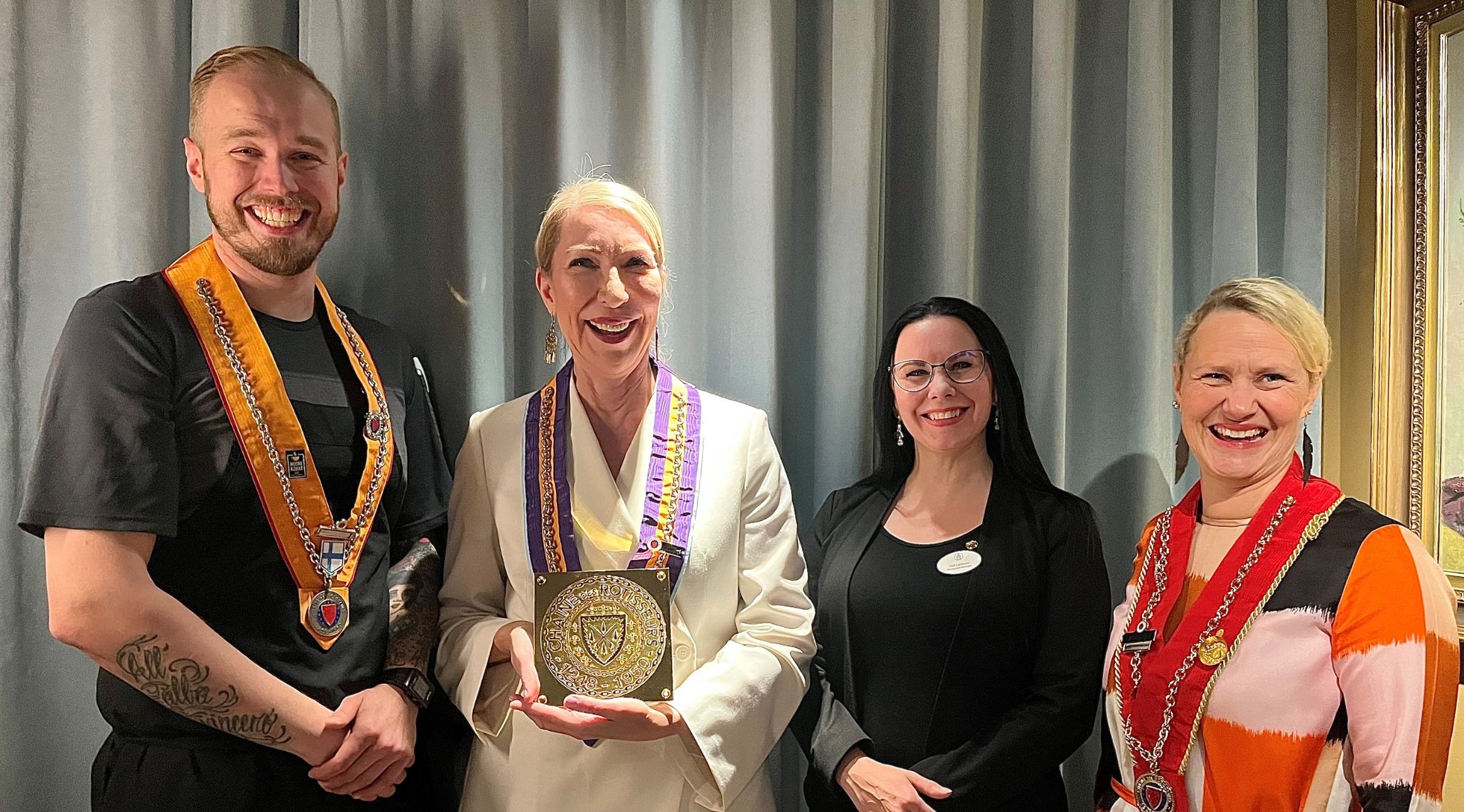 Restaurant OR in Hotel Torni was awarded the Chaîne des Rôtisseurs shield of the International Food Organization for its quality gastronomy, good service and excellent preservation of culinary traditions. The shield shows a genuine passion for food, wines and great customer service.
"The Chaîne des Rôtisseurs Shield is awarded to restaurants with a genuine passion for developing flavours and combining wines with them. Receiving the Rôtisseurs shield is proof of the ability to develop flavours to the present day and the ability to create taste sensations for customers that will be remembered in their minds. The shield is like a promise that in a restaurant a dish can take you beyond everyday life," says Johanna Hornborg-Ojala, Chief Bailiff of Chaîne des Rôtisseurs Finlande, who presented the Chaîne des Rôtisseurs shield.
Located in the iconic and magnificently renovated Solo Sokos Hotel Torni in the heart of Helsinki, Restaurant OR serves clear dishes, carefully crafted flavours and brilliantly utilised high-quality Finnish ingredients.
Hotel Torni's Hotel Manager Satu Näsärö said at the plate handing over ceremony: "You will see that our restaurant's professionals and wonderful team convey to everyone the genuine passion that is required of the Rôtisseurs shield."
There are currently about 80 restaurants in Finland that have received the label. The audit model for Rôtisseurs shield restaurants has just been renewed and the restaurants are audited annually.
In these restaurants
Kalevankatu 5, 00100, Helsinki