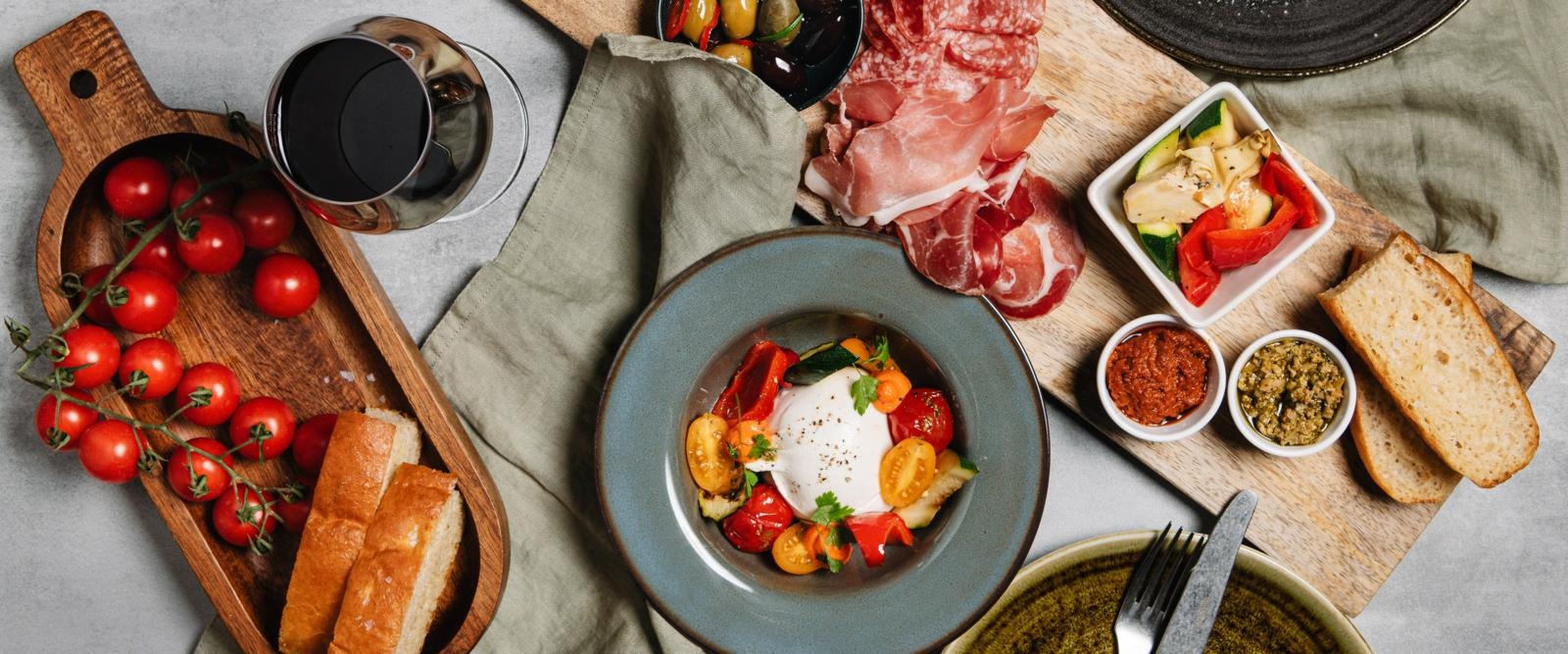 An authentic Italian experience in Kaleva starting from 30.6.
A friendly and cozy atmosphere and unpretentious Italian food made from fresh ingredients by hand take you and your friends to enjoy the Mediterranean vibes. La Famiglia's delicious offerings combine antipasti, pizzas, pastas, as well as high-quality wines and cocktails from the drink menu. The menus draw inspiration from seasons and the best seasonal ingredients, we recreate the simple and authentic flavours of Italian cooking with generous portion sizes. And as part of the Italian atmosphere, limoncello (made in house) is also available.
Located in the heart of Sammonaukio, easily reachable by tram, bus or walk, La Famiglia is the new gathering place in Kaleva, Tampere. The restaurant welcomes families for shared food moments, couples for romantic dinners, and everyday lunch-goers - offering a warm and hospitable atmosphere for everything from everyday life to celebrations! Nearby the favourite Italian sport is played all around the year, in the adjacent Tammela football stadium.
Welcome to La Famiglia to enjoy the Italian atmosphere, food, and drinks, whether it's a long or short visit.
Casa mia è casa tua!"
La Famiglia Tampere
Saturday: 12:00 - 23:00
Kitchen: 12:00 - 22:00
Sunday: 12:00 - 21:00
Kitchen: 12:00 - 20:30
Teiskontie 1, 33500 Tampere
map
contact information
Mon - Thu 
11:00 - 22:00
Kitchen: 11:00 - 21:30
Fri 
11:00 - 23:00
Kitchen: 11:00 - 22:00
Sat 
12:00 - 23:00
Kitchen: 12:00 - 22:00
Sun 
12:00 - 21:00
Kitchen: 12:00 - 20:30