ARKI-ILLAN FIESTABUFFA
Herkullinen Fiestabuffa on katettuna arkisin klo 14 - 20
Fiestabuffa tuo juhlan arkeen, kun maailman maut tähdittävät kattausta. Hodarit makoisilla kastikkeilla ja muilla lisukkeilla ja pizzat laitamme tietysti kuten haluat. Buffapöytää komistavat myös kebab, lihapullat, lohkoperunat, wingsit, lämpimät kasvikset, raikkaat salaatit ja monet muut herkut!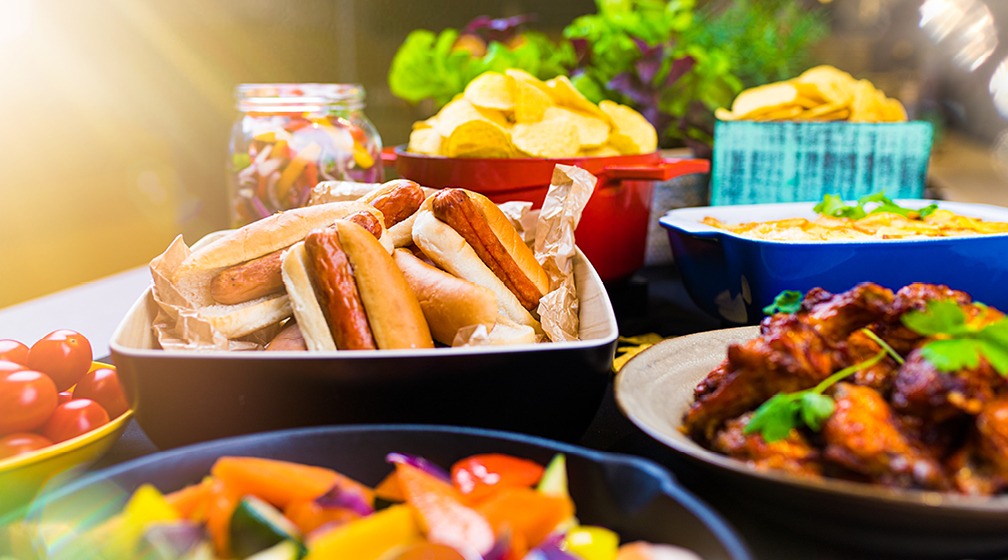 ARKI-ILTAISIN PIZZA&BUFFASSA
LL = low-lactose, L = lactose-free, G = gluten-free, GR = gluten-free on request, VN = vegan, VNR = vegan on request, S = spicy hot, M = milk free, V = vegetarian dish, N = contains nuts. Please ask our staff for more information on dishes. According to the Finnish Food Authority's recommendation, minced meat patties should always be eaten fully cooked. Even high-quality medium-cooked minced meat may contain EHEC bacteria, which may cause a severe food poisoning, especially in children and older people.