Bistro Tammer's popular weekday lunch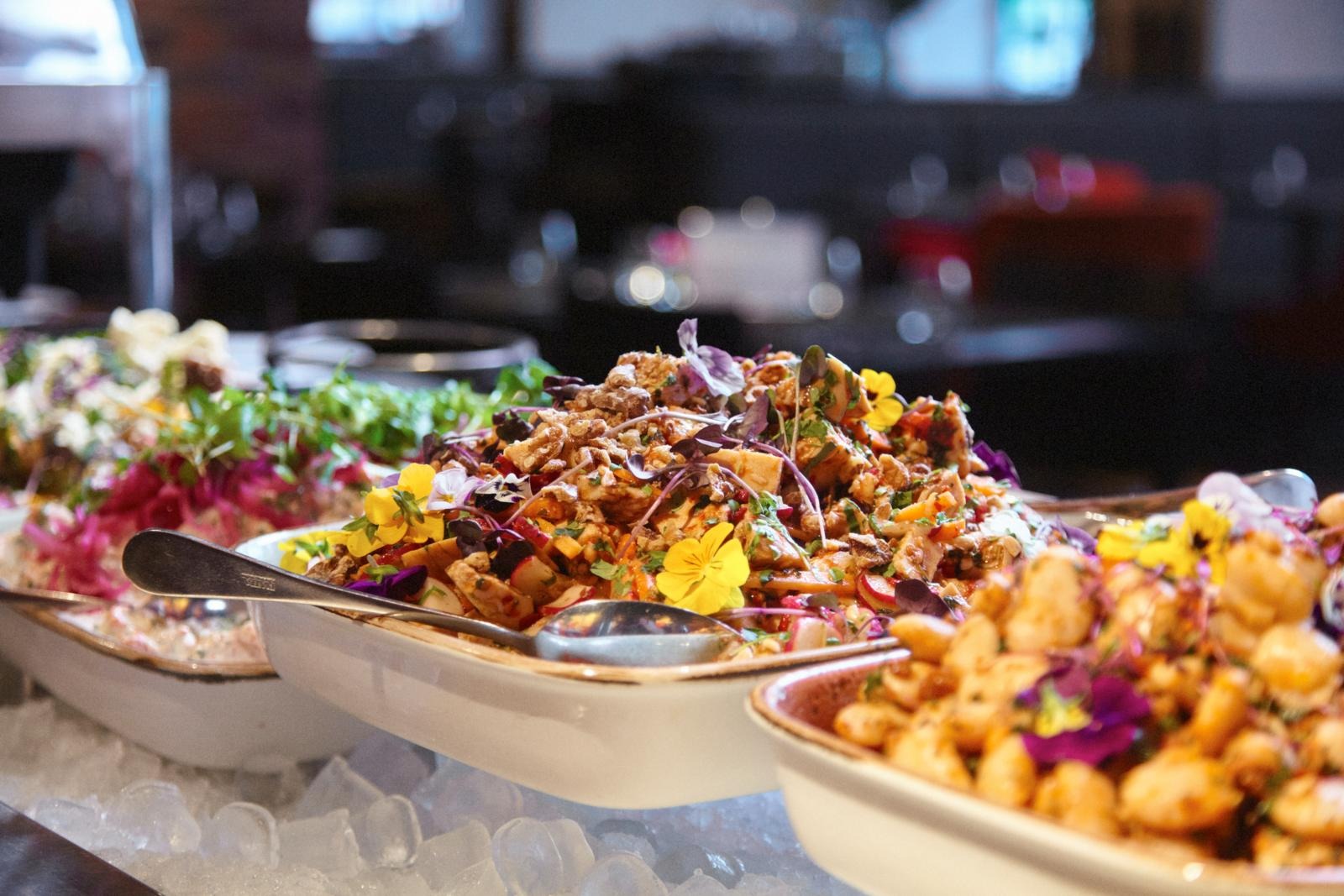 Bistro Tammer's masterful lunch combines easiness with a relaxed approach. It serves you authentic flavours from around the world with a Scandinavian touch.
Our lunch buffets at Bistro Tammer offer changing courses and are designed by our chef. Bistro Tammer's lunch is served from Monday through Friday 11.00 am – 2.00 pm.
The popular salad buffet and soup of the day option costs €11.30, and the Bistro lunch plate servings also cost €11.30. Lunch dish of the day with the salad buffet and soup of the day are €14.70 in total. Choose the set that suits you best and enjoy it the way you like. Pop over for a quick visit or stay for a longer time.
Welcome to a lunch at Bistro Tammer, let our masters take you on a delicious journey!
Bistro Tammerin mestarillinen lounas
Tarjoillaan maanantaista perjantaihin klo 11.00-14.00.
Viikon lounaslista