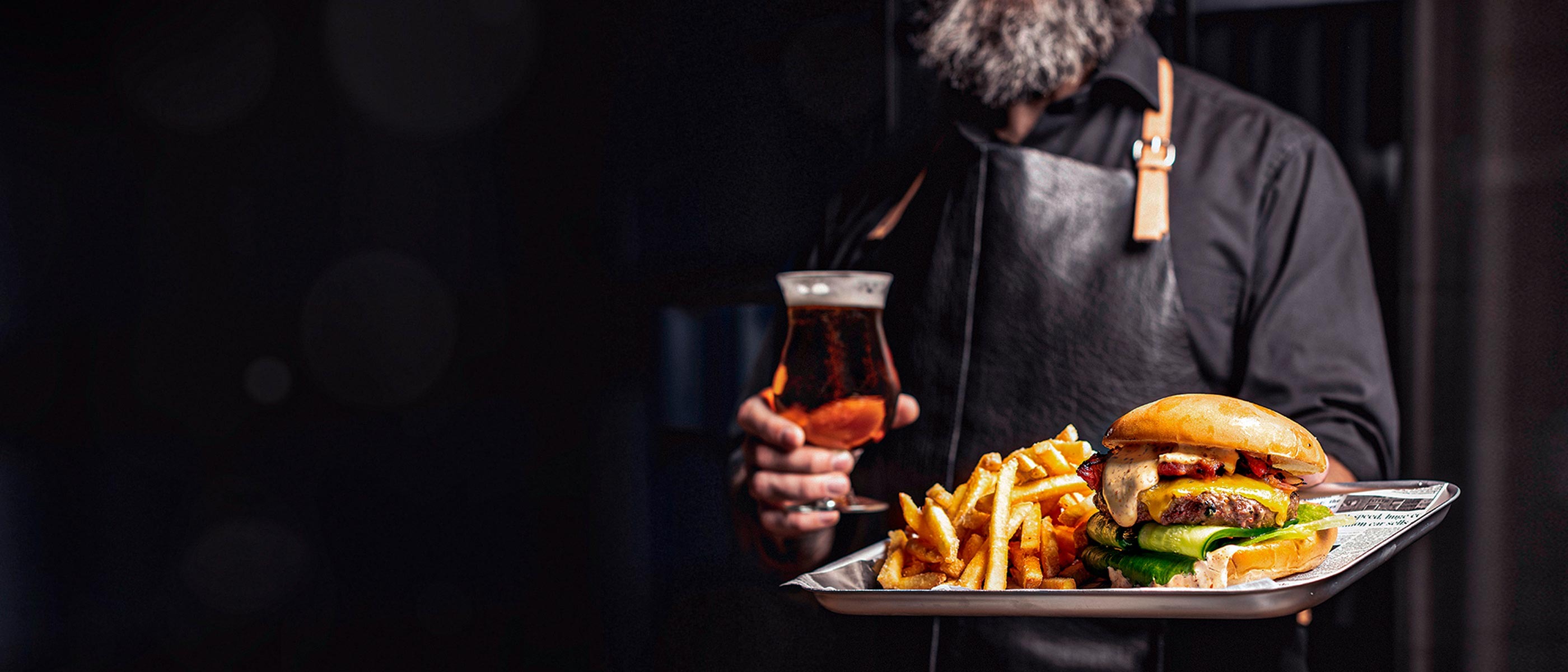 Your neighbourhood bistro with good taste
Due to restaurant restrictions, our restaurant will be closed from 28 December 2021 to 28 February 2022.
Alcohol sales at the Radisson Blu Aleksanter's lobby bar end at 17:00, and can be enjoyed in the bar area until 18:00.
Bistro Aleksanteri is a relaxed and warm-hearted bistro in Helsinki's Punavuori, which is easy to enter on both weekdays and weekends. Aleksanteri serves food and drink with a masterful touch and attitude. The handicrafts of our masters can be found in the handle of a soup bucket, in a cocktail glass as well as in the restaurant experiences of our guests. Popular classic dishes are complemented by the seasons and familiar dishes are accompanied by interesting beers and wines. Welcome for a drink on the quiet courtyard terrace or stop by the newly renovated Aleksanteri Bar!
The bistro also serves the hotel's popular Super Breakfast buffet.
Warmly welcome!
Story of ALEXANDER!
The name "Alexander" has a special ring to it. After all, it was the name of no fewer than three rulers of Finland. The theatre built near the leafy Bulevardi boulevard bears the name of Alexander the Second. Its interior is a sight to behold. Our bistro is also named after this important historical figure. Its windows provide a view of Lönnrotinkatu, the street named after Elias Lönnrot, the compiler of the Finnish national epic The Kalevala. Lönnrot was also a master.
This has always been a place of important happenings. When the Prohibition Act expired on 5 April 1932, the first business premises of the city to serve alcohol was opened here. Today, near to Bistro Aleksanteri, new creativity flourishes against the backdrop of this eventful history. People in the creative industry meet naturally in the lobby of Bistro Aleksanteri. Here, anyone can take a moment to develop new ideas or just take it easy.
Our masters meet people like themselves here, from near and far. This is where people from the whole block meet. Here you can see and experience something exceptionally beautiful.
Welcome to experience it for yourself. With our masters, at Bistro Aleksanteri.
Current news
Alkoholittomat viinit ravintolassamme!
Ravintolamme juomalistalta löydät myös alkoholittomat vaihtoehdot.

Read more
contact information
Radisson Blu Aleksanteri Hotel
Albertinkatu 34
Helsinki
map
The restaurant is wheelchair accessible
Morning opening times are for hotel breakfast buffet. Kitchen is closed for lunch and dinner, however cold salads, bagels and tapas available on bar / terrace opening hours.
tue - fri 
07:00 - 10:30, 15:00 - 22:00
sat 
07:30 - 11:30, 15:00 - 22:00