We made our own vintage beer!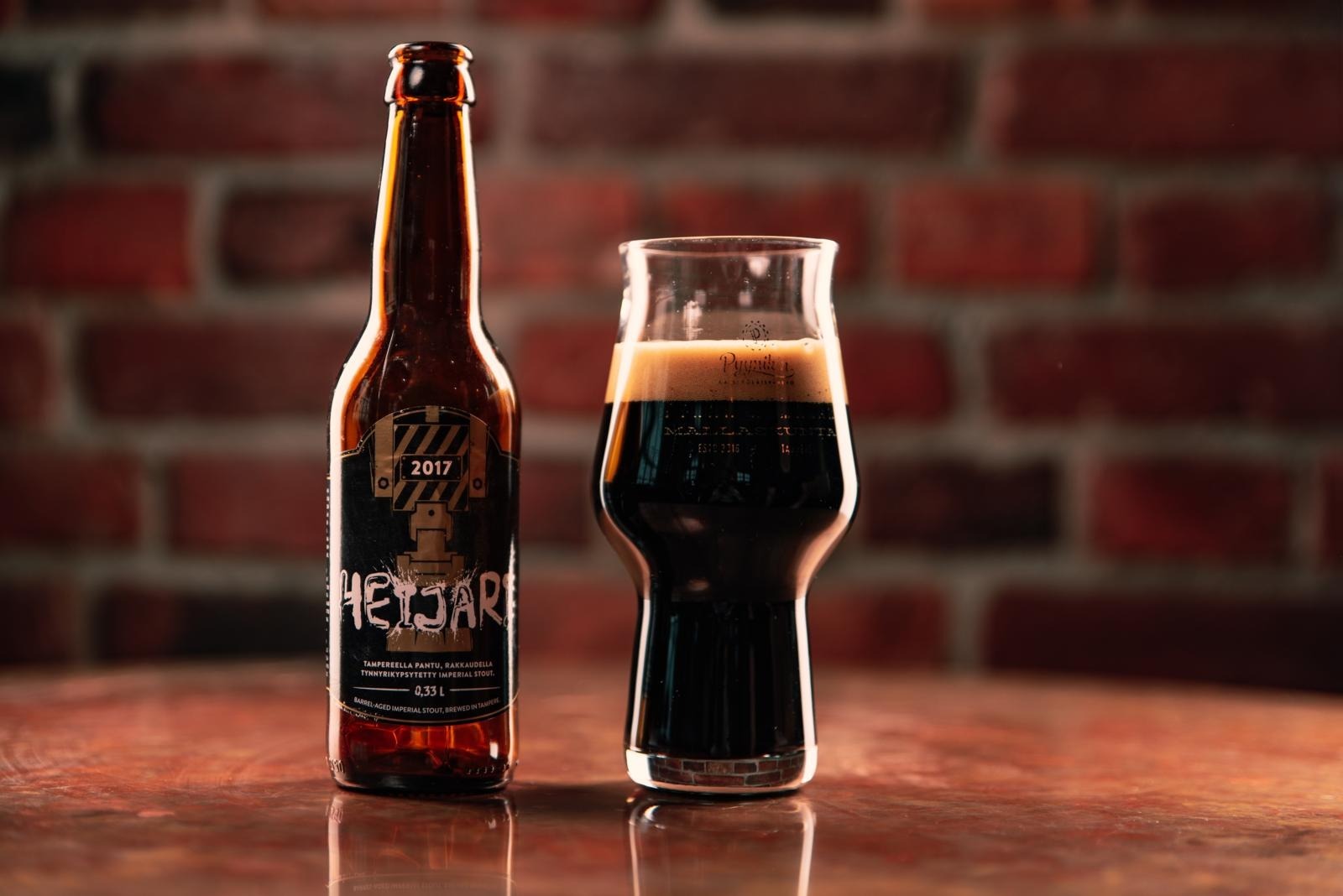 Heijari Vintage Imperial Stout is a vintage beer brewed exclusively by Pyynikki Craft Brewery for Paja Bar. The rich taste of Heijari, hopped in British style, repeats toast, oakiness and coffee. Behind the playful name and great taste is the counterhammer called Heijari, which was also used in locomotive production in Tampere in the old days. Beer is only available at Solo Sokos Hotel Torni Tampereen Paja Bar, at street level. It is served with a numbered accompanying note in a cardboard package that looks like Torni.
The reflector was brewed in Tampere in 2016 and carefully matured in American election bourbon oak barrels. 2,000 bottles of vintage beer have been produced and are sold annually in batches of 500 bottles. Each annual batch has its own flavour as Heijari continues to ripen even after bottling.
Heijari's name derives from the locomotive industry
For most of the 1900s, the engineering company Lokomo operated in Tampere, known for its steam and diesel locomotives, among other things. The largest and loudest piece of equipment in the forge of the workshop was a huge counter-hammer, nicknamed Heijari. Heijari's roars could be heard all over Tampere, sometimes in the evenings and even at night.
Product details:
Reflector Vintage Imperial Stout
Producer: Pyynikki Craft Brewery
Client: Solo Sokos Hotel Torni Tampere
Alcohol: 10 %
Package: 0,33 l glass bottle with crown cap
Price: 12,40 €
In these restaurants
Ratapihankatu 43, 33100, Tampere