Turun Osuuskauppa once again one of the most inspiring workplaces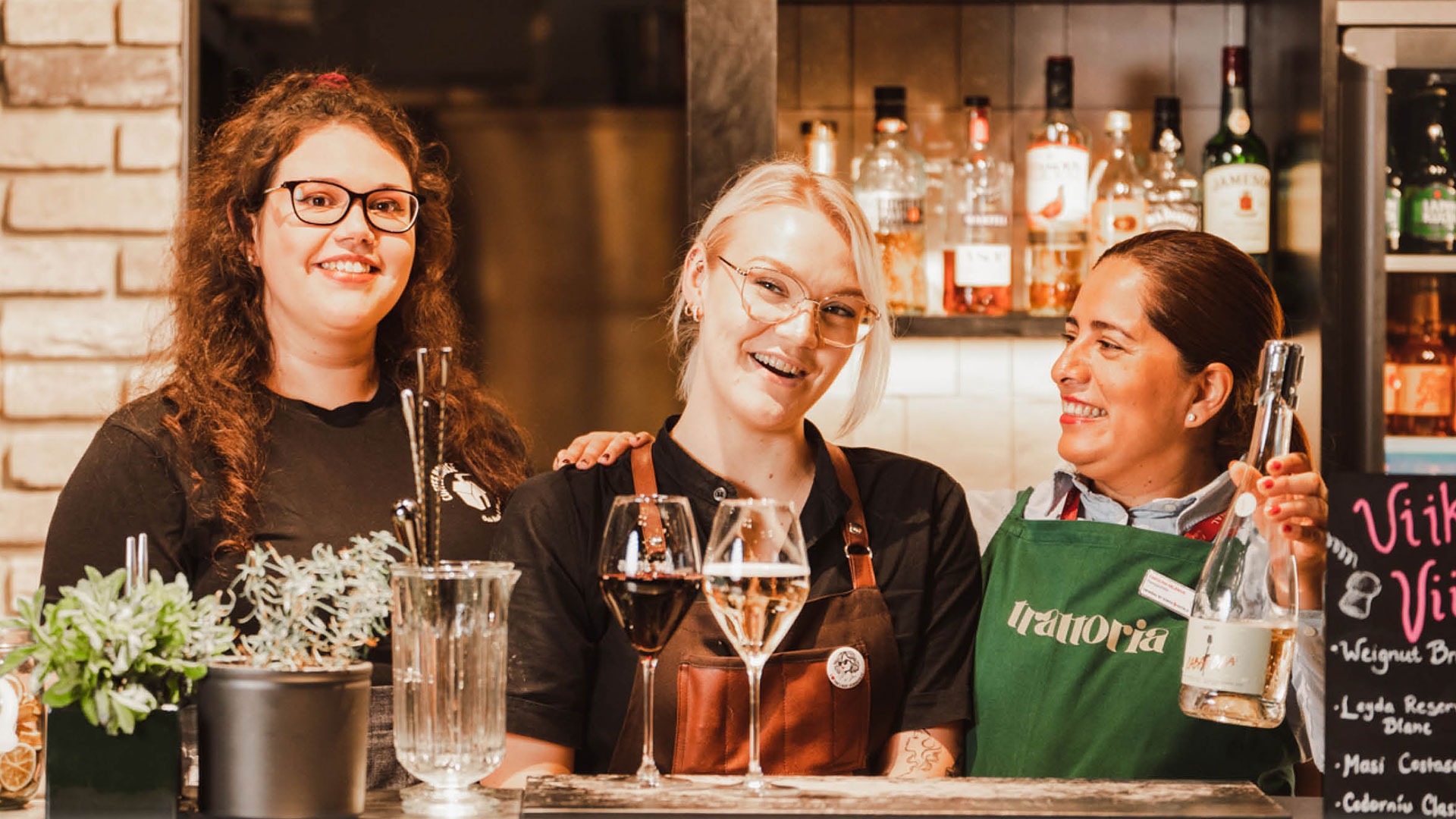 Turun Osuuskauppa (TOK) has received the Finland's Most Inspiring Workplaces recognition in 2022 for the second time in a row. The recognition is an indication of the high commitment of the personnel and the company's long-term, engaging development work. This is a recognition within the Finnish working life, awarded every year to the best organisations participating in Eezy Flow's PeoplePower® survey.
"We are happy about the fact that the results of our workplace community survey have remained at a high level, even though the exceptional times of the past few years have been particularly challenging for the service sector. It is very important to us that our personnel feel well and have the chance to influence matters in their working community. We have systematically developed our personnel's interaction, influencing and feedback channels and the supervisors' management skills, and I think this is now visible in the results", says Terhi Lautkankare, HR Director at the Turun Osuuskauppa.
The results of the Turun Osuuskauppa's recent workplace community survey showed a further upward trend, with another all-time record for the Cooperative. According to this year's results, the personnel find the Turun Osuuskauppa's strengths to be equal treatment, fair rewarding, clear corporate decision-making and cooperation between units. The personnel also have a strong confidence in the management's decision-making abilities. The survey was carried out in the early autumn, and the response rate was 84.4%.
"It's great that we continue to be one of Finland's most inspiring workplaces this year. Above all, this is an expression of recognition and appreciation of our personnel. Together, they have built workplace communities that have a great team spirit and where people feel well. Many thanks to all TOK employees!" Lautkankare concludes.
Turun Osuuskauppa employs nearly 2,400 trade and service sector professionals, more than 60 percent of whom are under 35 years of age. The whole personnel are included in an incentive program and enjoy S Group's varied personnel benefits.
Further information:
Terhi Lautkankare, HR Director, Turku Cooperative Society, tel. +358 10 764 4004
In these restaurants
Myllynkatu 70, 21280, Raisio

Humalistonkatu 2, 20100, Turku

Eerikinkatu 11, 20100, Turku

Myllynkatu 1019, 21280, Raisio

Linnankatu 32, 20100, Turku

Joukahaisenkatu 6, 20520, Turku

Eerikinkatu 11, 20100, Turku

Munterinkatu 15, 20360, Turku

Myllynkatu 2021, 21280, Raisio

Kalevantie 41, 20520, Turku

Kalevantie 41, 20520, Turku

Kairiskulmantie 3, 20760, Kaarina

Myllynkatu 2017, 21280, Raisio

Vanha Tampereentie 108, 20300, Turku

Eerikinkatu 11, 20100, Turku

Linnankatu 32, 20100, Turku

Aleksis Kivenkatu 7, 32200, Loimaa

Myllynkatu 2023, 21280, Raisio

Eerikinkatu 11, 20100, Turku

Kauppiaskatu 7, 20100, Turku

Aleksis Kivenkatu 7, 32200, Loimaa

Kauppiaskatu 4, 20100, Turku

Joukahaisenkatu 6, 20520, Turku

Myllynkatu 1226, 21280, Raisio

Kauppiaskatu 7, 20100, Turku