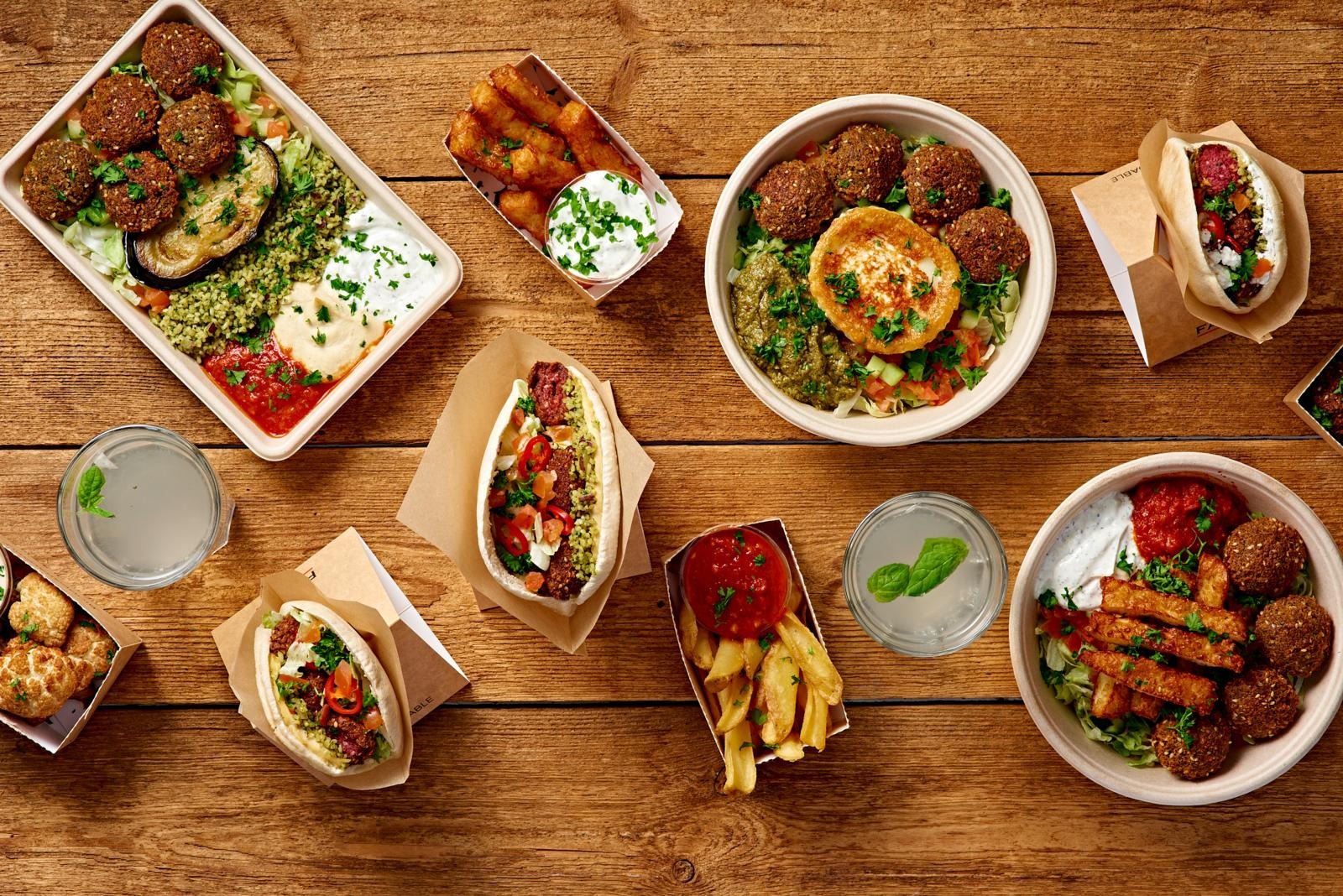 If the items on the menu are not familiar, then take a look at the Fafa's glossary, created to make it easier to find your favourite dish.
Falafel: Balls of dough made from chickpeas, herbs, sesame seeds, garlic and herbs, which are deep-fried until golden and crispy and then served immediately. Gluten-free/Vegan
Hummus: A paste made from chickpeas, garlic, tahini and lemon juice. Best eaten with pita bread. Gluten-free/Vegan
Tzatziki: A refreshing sauce made from yoghurt, mint, cucumber and olive oil. Gluten-free/Lactose-free
Matbuha: A slow-cooked tomato sauce with herbs and roasted bell pepper. Mild. Gluten-free/Vegan
Tahini: Ground sesame seed paste. Seasoned with lemon juice and salt. Gluten-free/Vegan
Halloumi: A semi-hard, creamy cheese whose flavours comes to their own when deep-fried. Falafel halloumi is the most popular dish at Fafa's. Gluten-free
Tabule: A bulgur, parsley and onion salad. Seasoned with olive oil and lemon juice. Vegan
Pita: This pocket-like bread made from wheat is easy to fill. Vegan
Meze: A selection of different pastes and salads. Perfect for sharing.
In these restaurants
Kalevalantie 3, 02130, Espoo

Nuottasaarentie 1, 90400, Oulu

Isokatu 24, 90100, Oulu